Adjusted Lockdown Level 3
South Africa is open to international travel, subject to health and safety protocols. South African citizens and permanent residents are allowed entry into South Africa regardless of where you are travelling from, provided you adhere to the entry requirements. Any South Africans wanting to travel overseas must check the destination entry requirements and latest international travel information, as many borders are still closed to South Africans.
South Africa is currently under Level 3 lockdown where a curfew of 9pm – 5am has been instated. This curfew may affect your flight schedule, so please check with the airline you are flying.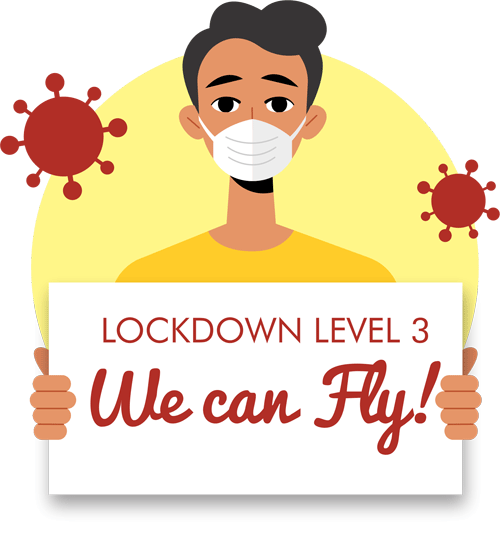 HEALTH & SAFETY PROTOCOLS
From social distancing at the airport, boarding procedures, hygiene on the busses to the regulations of onboard health and safety, Airlink has it all. Please click the link below to view all the protocols.
CLICK HERE TO VIEW ALL