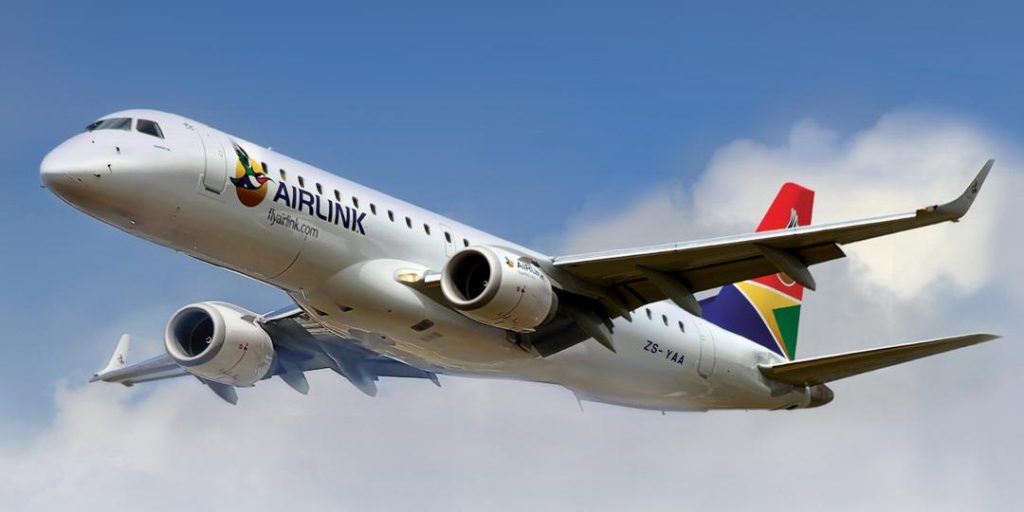 Airlink will adjust departure times for the Johannesburg-Cape Town and Johannesburg-Port Elizabeth routes from July 27, according to a communication sent to travel trade partners.
The JNB-CPT service will depart at 07h10 and arrive in Cape Town at 09h20. The flight from Cape Town will depart at 07h20 and arrive in JNB at 09h25. On Saturday, the flight departs JNB at 10h15 and arrives in CPT at 12h35.
Airlink's JNB-PLZ flight will depart at 07h10 and arrive at 08h55. The return flight will depart PLZ at 09h35 and arrive in JNB at 11h15, Monday to Friday.
Airlink adjusted the flight times for these routes following the re-introduction of the COVID-19-related road travel curfews between 21h00 and 04h00. Customers requested the later departure times to reduce the associated inconvenience of an 03h00 start to their travel day.